There are many projects that you can add to your backyard that will add elegance and beauty, including a custom-made fire pit. There is something about the glow of a fire pit that speaks to some of mankind's deepest desires, such as shelter, warmth, and companionship. Growing up, you may have fond memories of gathering around a fire with friends and family, sharing stories and enjoying your favorite snacks. Adding a fire pit to your backyard will give you the opportunity to pass these on to your children and future generations.
Custom fire pits are an investment, but they are built to last. They come with many options such as built-in seating, retaining walls, and other features that allow your fire pit to be the focal point of your backyard. Since custom built fire pits are built to last, are permanent structures, and are high in quality, they will endure weathering and will withstand a lot of use.
Since custom-built fire pits are an investment, they do come with benefits. Not only are they an enjoyment in general, but they can also transform your property in three exciting and fun ways.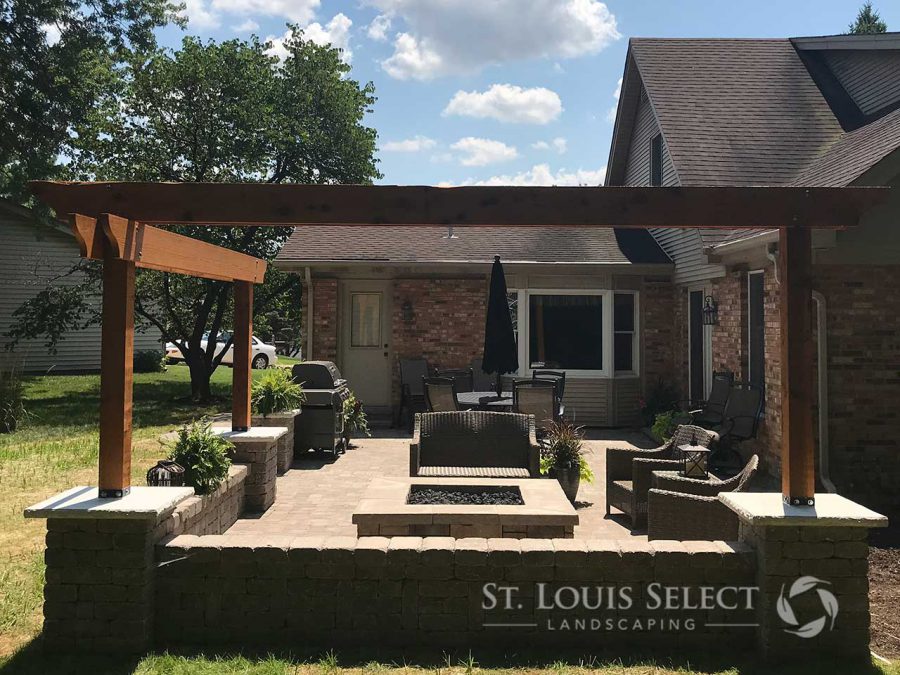 Benefits of a Custom-Built Fire Pit
Be in Control of Your Property by Going Custom
When you decide to have a custom-built fire pit installed, you have the opportunity to design it yourself in a way that works best on your property. This simply means that you are in control of the flow of traffic between your house and the fire pit. You are also able to design the perfect view for your guests to enjoy while they are sitting around your fire pit making memories. If you are not a fan of smoke or storing firewood, your best option would be a natural gas fire pit, which still allows for you and your guests to enjoy one another. Being in control of the design of your fire pit also allows you to choose a look that will blend in with the materials that are already in use in your home.

Expand Your Entertaining Capacity
Adding a custom outdoor fire pit to your backyard allows you to construct a whole new area to entertain guests. This allows you to greatly increase the amount of people you can entertain comfortably all at the same time, especially if you come up with a flow of traffic that lets your guests to move freely from an indoor room to an outdoor one around the fire. Creating a space to entertain guests is not the only benefit that comes with an outdoor custom fire pit. It will also provide your family a time to relax with one another where you can make memories or reminisce on past ones. The warmth of the fire will allow you to enjoy dining outside without having to worry about getting cold. Cool spring and fall evenings will no longer be a concern when you have a dynamic, beautiful source of heat that will allow you to stay outside longer.
Increase Your Overall Property Value
Having a customized outdoor living space that includes a custom-built fire pit not only improves your opportunity to host guests in style, but it can also significantly increase the value of your home. This could possibly make you money as you boost your home equity. Realtors put outdoor fire pits at one of the top 10 landscaping projects that can improve your home's resale value.
Custom fire pits do take more time to attain, but the end result is a gorgeous hardscaping element that you will be proud of. In order to increase your property's worth and your sense of enjoyment from your fire pit, it is very important that you work with a professional who has years of experience in installing and designing fire pits, as well as a good reputation. St. Louis Select Landscaping will assess the strengths and weaknesses of your property in order to come up with a plan that will make the most of your views. We will also help you design your fire pit in order to make the best out of your space so you can have as many or as few guests as you would like. Call us today at (314) 568-6550 so we can begin your consultation and start creating what will become the place that everyone will want to go to have an enjoyable, relaxing evening.