An outdoor patio adds value to a home. To make the most of your outdoor space, the right lighting is essential. Good lighting can make your space more inviting; it can transform it into a great place for gatherings and it can make your home safer and more secure.
There are several ways you can use lighting to make the most out of your patio area. Here are a few ideas that will inspire you.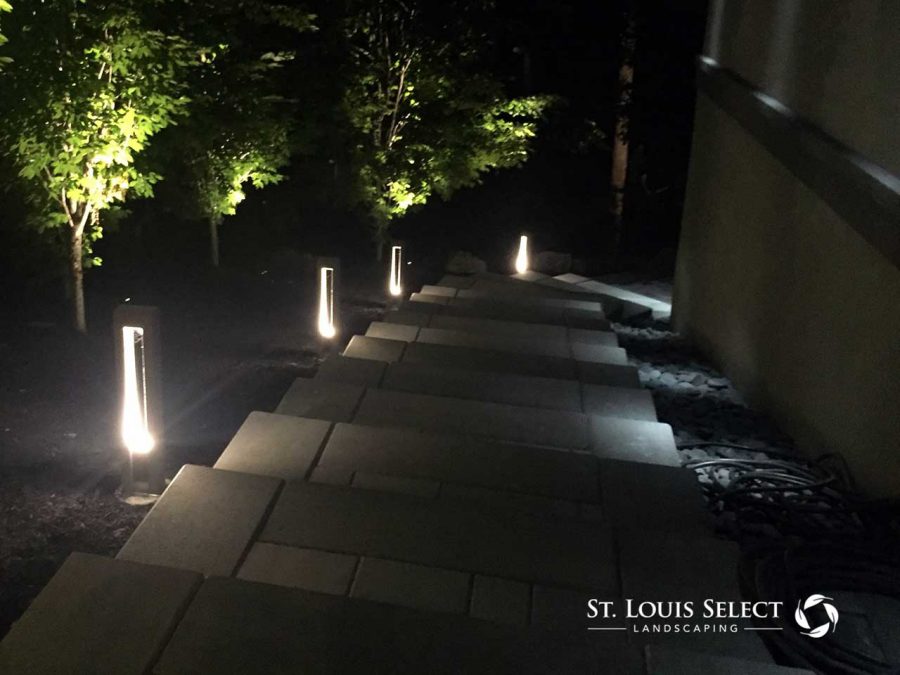 Step Lighting
Step lighting will provide your patio with a 'grand entrance' feel while making it safer to get around. Lights are usually tucked into the steps so you can see where you are going minimizing the risk of tripping on stairs you are unable to see in the dark. If adding step lighting requires an extensive remodel in your home, adding lighting to railings and banisters can be a simpler way to provide illumination.
Wall Lights
Sconces and other types of wall lighting can be added to give your patio a cozy vibe while keeping your outdoor area safe from intruders. Lights can be hardwired to either side of your door and other areas of the patio to provide illumination that will deter thieves, make it easy for guests to get around and transform your outdoor area into a great place for hanging out.
Barbecue Lights
If you plan to do a lot of grilling in your outdoor area, you will need to have plenty of illumination so you can see what you are doing. There are several battery-operated barbecue lights available that can be moved around as needed. However, hardcore chefs will want a plugin, hard-wired model that ensures they are ready to grill at the flick of a switch.
Patio Lights
Patio lights are typically strung from one side of the patio to another. They come in a variety of colors and shapes and add a festive mood to the outdoor area. They can be changed out for different occasions making them the perfect way to celebrate a season, emphasize a theme or just get your patio looking great.
Security Lights
Security lights serve the purpose of keeping your home safe. Motion lights are activated when movement is detected outside the home while floodlights are wide-spanning to illuminate hidden nooks that are not as easy to see. Both types of lights can be installed to deter criminals from invading your outdoor areas.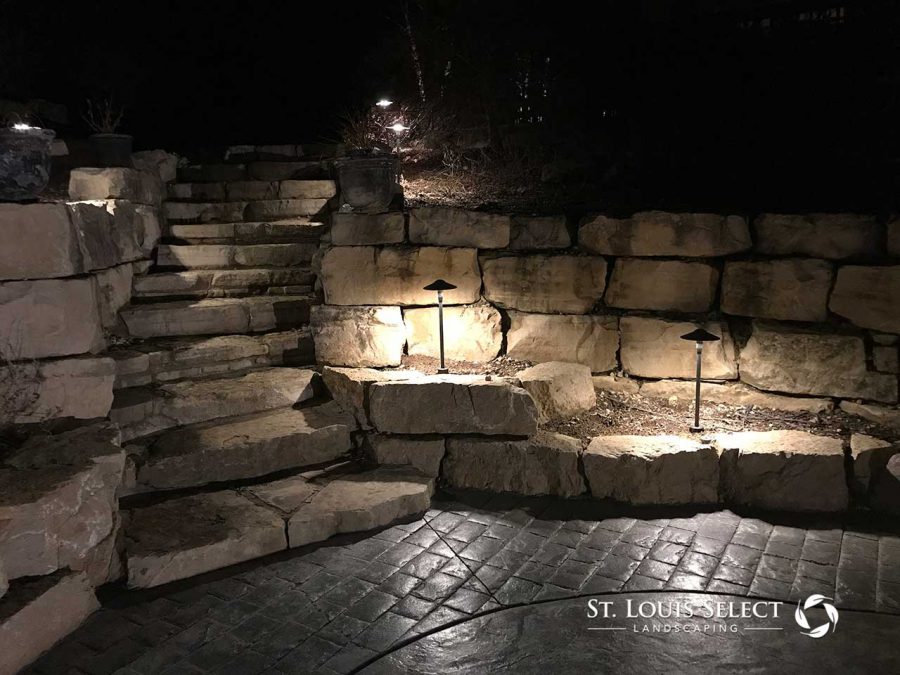 If you want to add light to your patio area, St. Louis Select Landscaping is the way to go. Our trained personnel will install attractive lighting to make your outdoor areas more attractive and more secure. We are prompt, reliable, and offer affordable pricing.
Outdoor lighting can increase your home's value and make it a more enjoyable place to live in. St. Louis Select Landscaping will provide the high-quality service you need to get your outdoor areas looking their best. Call us to find out how we can boost your home's appeal in Kirkwood, MO.